We specialize in Custom Residential Homes, Remodeling, New Additions, and Light Commercial with designs and quality that reflect our clients' personality and lifestyle. As an industry leading custom homebuilder, with a history since 1995, we are excited to have you consider us for your next home. Our dedication to exceptional quality and service has earned us numerous awards including builder of the year from the Home Builder Association of Southeast Texas in 2007 and 2009. You can look for quality King Homes all over Southeast Texas including in Boykin Place and Woosley Palms in Lumberton; Oakleigh, Oakmont, Brownstone, Barrington Heights, and Fairfield in Beaumont to name a few. Your home is your castle and we believe you should feel like royalty in your new home and our goal is to build the finest quality castle in South East Texas while providing you with a positive and exciting building or buying experience.
Here at King Homes, we are a One-Stop Shop. We are committed to making your dream castle building process as simple and enjoyable as possible. We offer several options to price your dream home that best fits your needs such as turn key (flat fee based on plans and specifications), cost plus a flat fee (cost of home + fee = total), and cost plus percentage (cost of home + % = total). We are capable of assisting you sell existing homes, aid in choosing the right lot for your castle, help designing by interpreting your ideas and dreams, assembling your plans with our in-house drafting service, creating a specific cost outline to ensure you get the most out of your budget, build your castle with the quality and precision fit for a king, as well as help with financing for you with the aid of our partnered financial offices. We are here for you and are dedicated to meet your satisfaction. We ensure every detail is up to par and will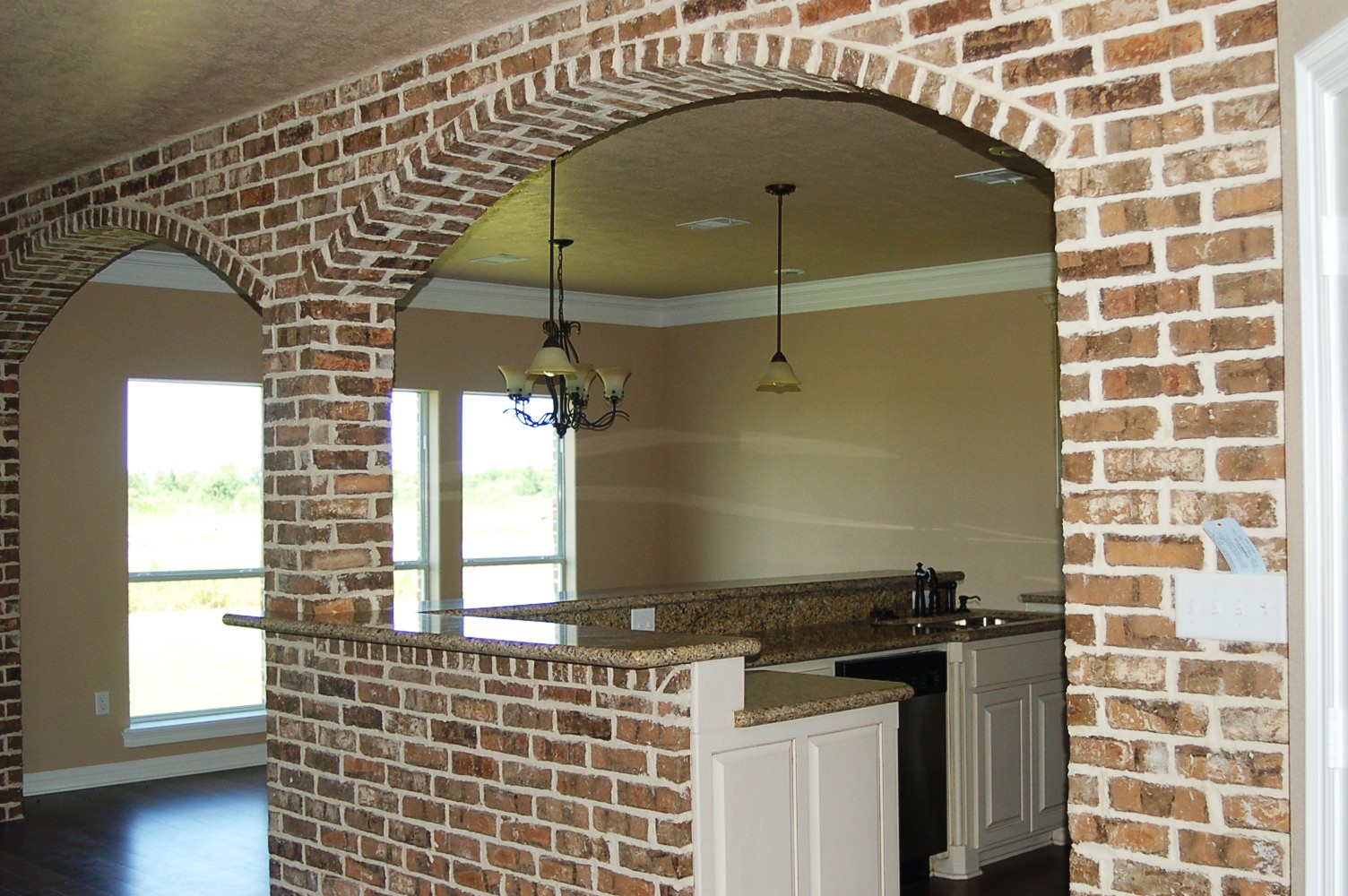 not quit until your expectations are not only met, but exceeded. In result of this dedication and commitment, many of our customers return again and again for another positive and exciting building experience.
King Homes has also developed a subdivision in a prime location on the south end of Lumberton, TX, called Woosley Palms. It has easy access via Highway 69 and will have future access from Highway 96 in Phase II. Woosley Palms has a variety of lots to build on. Starting with the grand entrance this unique subdivision is equipped with great drainage, curbed gutters, all underground utilities, and a beautiful pond.
The castles we construct are of utmost quality. All King Homes' homes are built to be energy efficient. We ensure every detail from the ground up is built with the best care possible. Every little detail is inspected by us to guarantee it exceeds your expectations.
Our houses are up to local building codes for our area and beyond, and include a StrucSure 10 year limited-warranty. We, at King Homes, will be with you every step of the way to ensure your home is exactly what you have been dreaming of and more. Call or come in today to Let Us Build Your Castle.